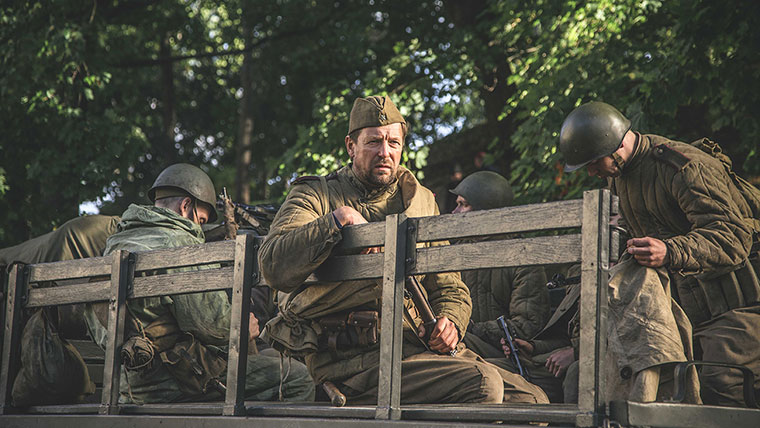 1944 showing January 11, 2018
For as little as $2.50 with a student ID, or $5 without one, you can watch award-winning independent films at Thursday at the Theatre in Yuma's Historic Art Theatre on Main Street. The series, now in its 13th year, is brought to you by the Arizona Western College Foundation and sponsored by KAWC Colorado River Public Media, AWC-NAU Academic Library and the Yuma Art Center
The evening event begins at 7 p.m. on the first Thursday of each month – with exceptions at the beginning of the semester. The doors open at 6:30 p.m. so that viewers will have time to purchase $2 bags of popcorn and $2 sodas and find a good seat. Before the feature film, AWC Professor Michael Miller gives an introduction and any disclaimers, and an award-winning short film is shown.
After both films, interested viewers are welcome to stay and join Professor Miller's film class to discuss and critique the films.
 AWC Foundation Thursdays at the Theatre: January 2018
 January 11, 2018 – 1944
Directed by Elmo Nüganen/2015 /Estonian, Russian & German with English subtitles /100 min
Estonia's official Oscar submission and a mega-hit on home turf, 1944 centers on the bloodiest battle on World War II's Eastern Front. Estonian soldiers find themselves torn between two mighty powers with some heading towards the Red Army and others finding themselves pledging allegiance to the Waffen SS. Each has their own reasons for choosing their sides they do ??" some believe in a better future for their beloved Estonia, others are simply trying to survive a war. But the stage is set for a conflict in which countryman battling countryman and brother fighting brother becomes a painful inevitability. From director Elmo N?ganen ??" the creative director of Tallinn City Theatre and one of the stars of the Academy Award nominated TANGERINES ??" 1944 is a thrilling and emotional war story that shows the hopes, aims and drama of the Estonian men caught between two forces as objectively as possible. The film stars a crop of young Estonian actors such as Kristjan ?oksk?la alongside some of the country's most established stars including Gert Raudsep (CHERRY TOBACCO) and Mait Malmsten (KERTU).