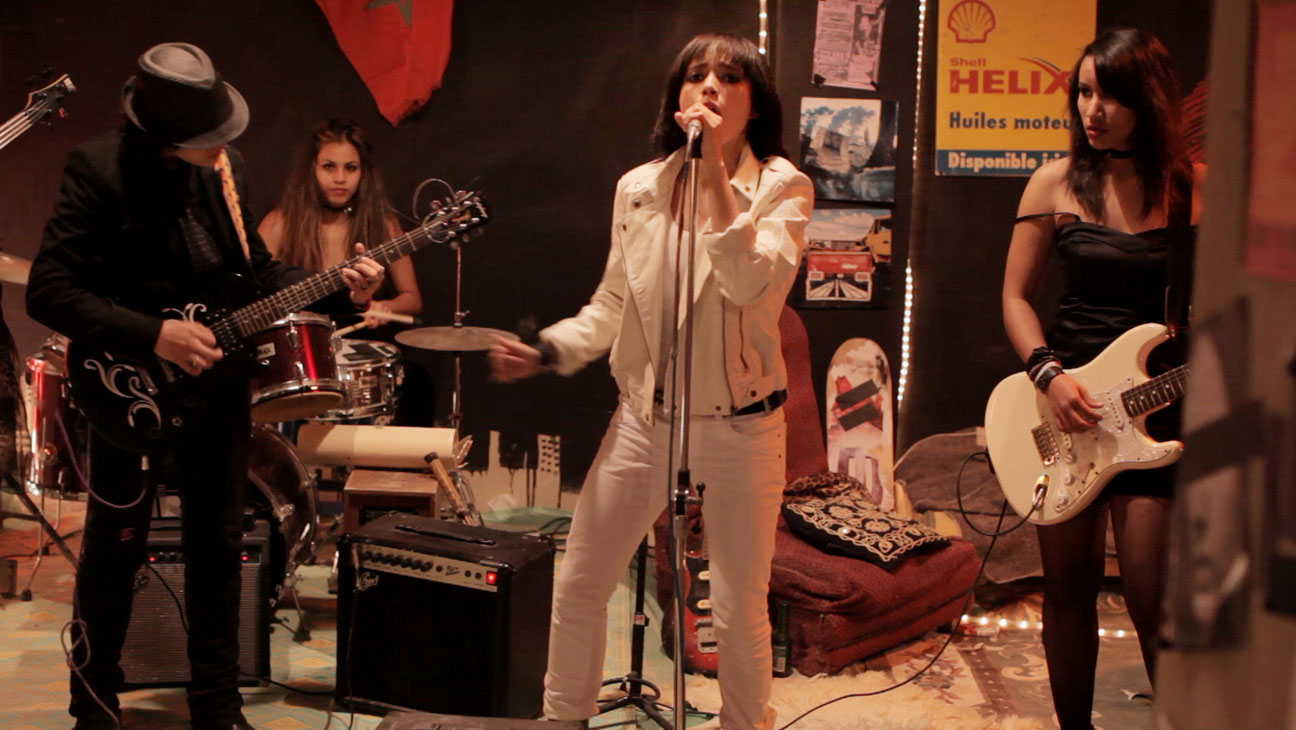 Traitors will play at the Historic Yuma Theatre on Main Street in December.
For as little as $2.50 with a student ID, or $5 without one, you can watch award-winning independent films at Thursday at the Theatre in Yuma's Historic Art Theatre on Main Street. The series, now in its 16th year, is brought to you by the Arizona Western College Foundation and sponsored by KAWC Colorado River Public Media, AWC-NAU Academic Library and the Yuma Art Center 
The evening event begins at 7 p.m. on the first Thursday of each month – with the exception of August, when it falls in the third week. The doors open at 6:30 p.m. so that viewers will have time to purchase $2 bags of popcorn and $2 sodas and find a good seat. Before the feature film, AWC Professor Michael Miller gives an introduction and any disclaimers, and an award-winning short film is shown. 
After both films, interested viewers are welcome to stay and join Professor Miller's film class to discuss and critique the films. 
AWC Foundation Thursdays at the Theatre: Fall 2019
November 7 – The Charmer
Denmark, Sweden / 2017 / Danish, Persian w/ English subtitles / 102 min / Drama, Thriller, Romance
"Cleverly balances psychological thrills with astute drama." – Screen Daily
Synopsis: Esmail is a handsome young Iranian immigrant living in Denmark, who is desperately searching for a bride so he can become a citizen. Night after night he puts on the same suit and hits the Copenhagen bar scene hoping to turn the next woman he sees into his future spouse. But amidst a series of fleeting relationships and failed one-night stands, Esmail meets Sara, a beautiful Danish-Iranian woman who makes him question everything about himself and what he is doing. 
December 5 – Traitors 
Morocco / 2013 / Arabic, French, English / 83 min / Drama, Thriller 
"Fiercely energetic, a breakout performance." – Hollywood Reporter 
Synopsis: Malika, leader of Traitors, an all-female punk rock band, has a strong vision of the world, her hometown of Tangier, and her place in it. When she needs money to save her family from eviction and to realize her dreams for the band, Malika agrees to a fast cash proposition – a smuggling run over the mountains for a dangerous drug dealer. But her companion on the road is Amal, a burnt-out young drug mule who Malika decides to free from her enslavement to the dangerous drug dealers. The challenge will put Malika's rebel ethos to the test, and to survive she will have to call on all her instincts and nerve.