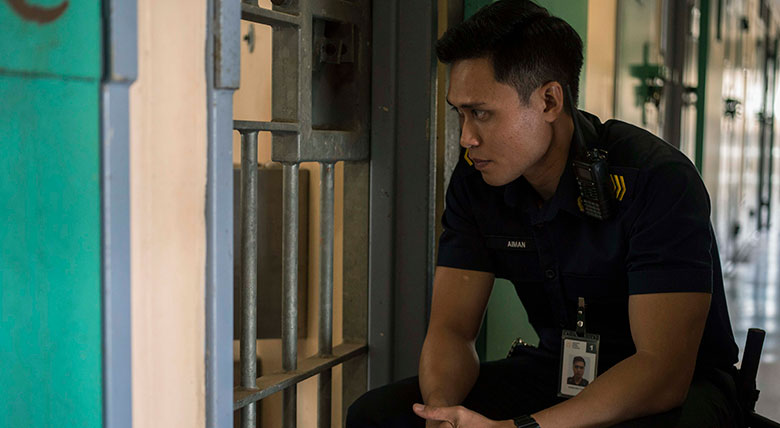 AWC foreign-independent film series continues
For as little as $2.50 with a student ID, or $5 without one, you can watch award-winning independent films at Thursday at the Theatre in Yuma's Historic Art Theatre on Main Street. The series, now in its 11th year, is brought to you by the Arizona Western College Foundation and sponsored by KAWC Colorado River Public Media, AWC-NAU Academic Library and the Yuma Art Center
The evening event begins at 7 p.m. on the first Thursday of each month – with the exception of August, when it falls in the third week. The doors open at 6:30 p.m. so that viewers will have time to purchase $2 bags of popcorn and $2 sodas and find a good seat. Before the feature film, AWC Professor Michael Miller gives an introduction and any disclaimers, and an award-winning short film is shown.
After both films, interested viewers are welcome to stay and join Professor Miller's film class to discuss and critique the films.
May 4, 2017 – Apprentice
Singapore / 2016 / English/Malay with English subtitles / 96 min
"Apprentice is an extremely well researched, very detailed, absorbing trip into a very bleak, untrodden world that impresses all of the way through with its clever story structure, and if you pardon the pun, excellent execution. Highly recommended." – Paul Heath, The Hollywood News
Synopsis When ambitious young correctional officer Aiman is transferred to the country's highest-security prison, he catches the attention of the seasoned chief executioner Rahim. Aiman's desire to become the hangman's apprentice is not only professional but born of an unspeakable urge to reconnect with a past that haunts him. Far from being a conventional prison movie, this slow-burning psychological thriller is a "stunning" (Film School Rejects) and "tightly focused and ambitious" (Screen Daily) look at all the lives affected by capital punishment.
Brought to you by the AWC Foundation, sponsored by KAWC Colorado River Public Media, AWC/NAU Academic Library, the Yuma Art Center