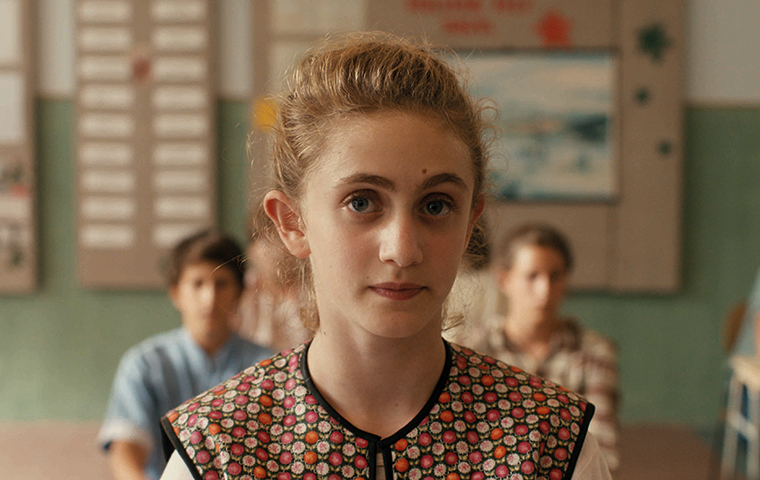 The Teacher showing Dec. 7, 2017
For as little as $2.50 with a student ID, or $5 without one, you can watch award-winning independent films at Thursday at the Theatre in Yuma's Historic Art Theatre on Main Street. The series, now in its 13th year, is brought to you by the Arizona Western College Foundation and sponsored by KAWC Colorado River Public Media, AWC-NAU Academic Library and the Yuma Art Center
The evening event begins at 7 p.m. on the first Thursday of each month – with the exception of August, when it falls in the third week. The doors open at 6:30 p.m. so that viewers will have time to purchase $2 bags of popcorn and $2 sodas and find a good seat. Before the feature film, AWC Professor Michael Miller gives an introduction and any disclaimers, and an award-winning short film is shown.
After both films, interested viewers are welcome to stay and join Professor Miller's film class to discuss and critique the films.
 AWC Foundation Thursdays at the Theatre: August – Dec 2017
 Dec. 7 – The Teacher
Slovakia & Czech Republic / 2016/ Comedy-Drama / Slovak with English subtitles / 103 min
"**** Hrebejk and Jarchovsy deftly employ humour as a way of mocking and undercutting their anti-heroine while preventing their overall point about power and corruption from becoming preachy." – Amber Wilkinson, Eye for Film
 Synopsis: In a middle school classroom in Bratislava in 1983, a new teacher, Maria Drazdechova, asks each student to stand up, introduce themselves and tell her what their parents do for a living. It slowly becomes clear that perhaps the pupils' grades are related to how willing their guardians are open to helping her out with her errands, her housecleaning and other random services. After one of the students attempts suicide, however, the director of the school has no choice but to call for an emergency parents' meeting to remove the teacher; but because Ms. Drazdechova is also a high-ranking official of the Communist Party, parents are hesitant to sign a petition to transfer her out. In a classroom behind the Iron Curtain, the future of all the families are at stake, as the film examines how each family must wrestle with standing up for what they believe in or silently keep the status quo.